On February 5/6 the MPDL had invited to the fourth Open Science Days at Berlin's Harnack House.
"Research Software" being this year's focus topic of choice, a number of interested attendees from all over Europe and even overseas came together in the beautiful Goethe Auditorium.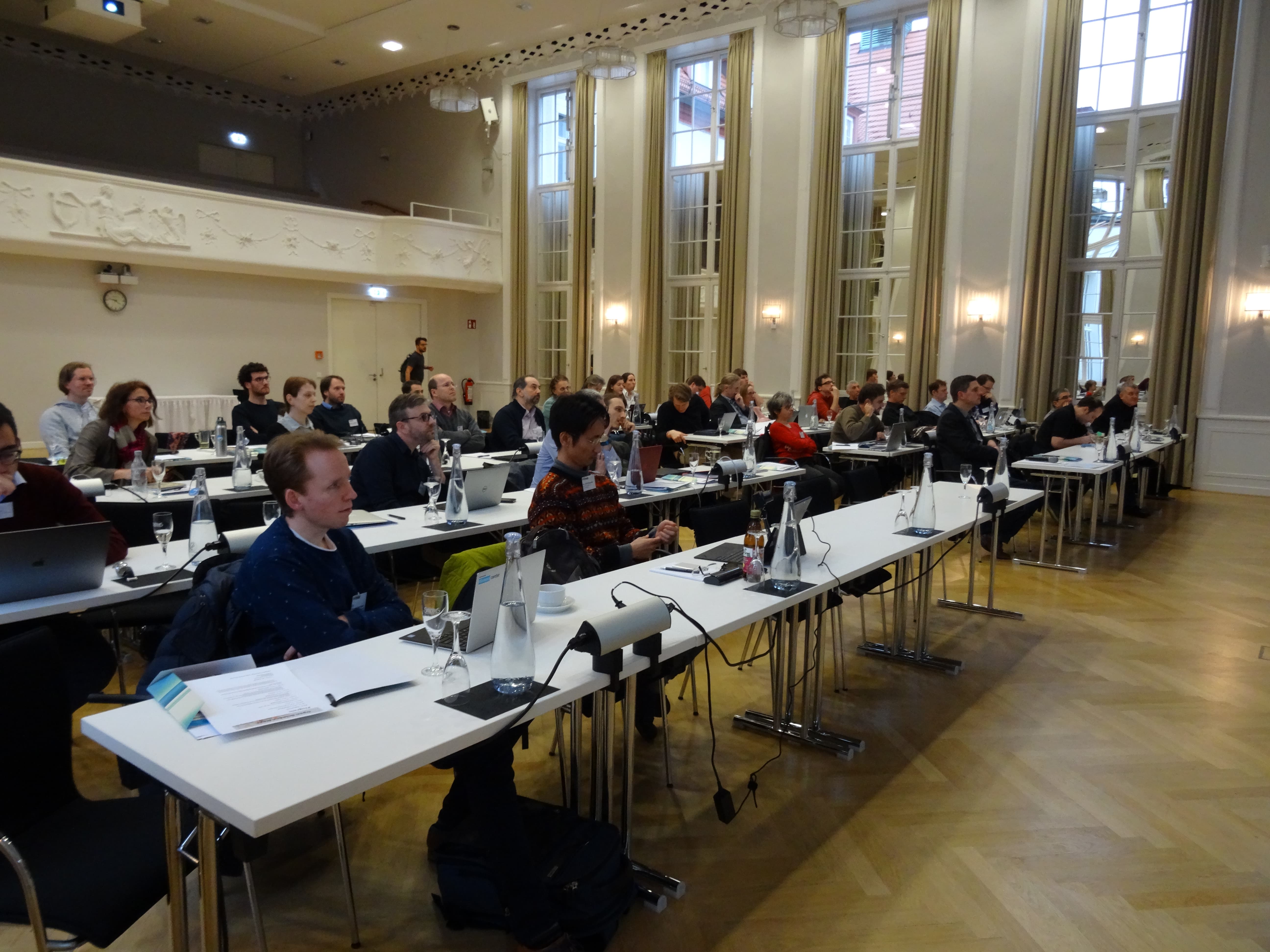 And the subject really turned out to be the right decision. It became clear that today, Research Software is and certainly will remain one of the central aspects for the future development of research itself.
Compared to Open Access and even Open Research Data, a lot of basic questions are still unanswered – and several things are missing for a proper dealing with this topic in everyday research: Platforms, tools, workflows, standards, guidelines, rewarding systems, business models and much more.
This calls for urgent action by all parties concerned – a message also included in the magnificent keynote by Roberto Di Cosmo. Furthermore, Mr. Di Cosmo reported about the concept and the activities of France's Software Heritage, which deals with the collection, long term preservation and sharing of software from various sources.
The conference talks included different concrete examples of Research Software like Picasso for DNA-PAINT, the robotic behavior orchestration software playful or GGIR, which is about processing raw data from movement sensors.
Besides that, we got to know about platforms like swMath which brings together software and publication data, or the impressive services AiiDA and Materials Cloud for the procession of raw data at Lausannes EPFL.
Initiatives presented at the conference were the Software Sustainability Institute and de-RSE, the German branch of an international network for Research Software Engineers. These are all about bringing the community together and supporting colleagues in their daily struggle with the reality of Research Software processes.
The MDPL team really enjoyed these one and a half days at Harnack House and we took a huge mass of new ideas, impressions and information with us.
Conference slides as well as some pictures are available at the OSD-Homepage.